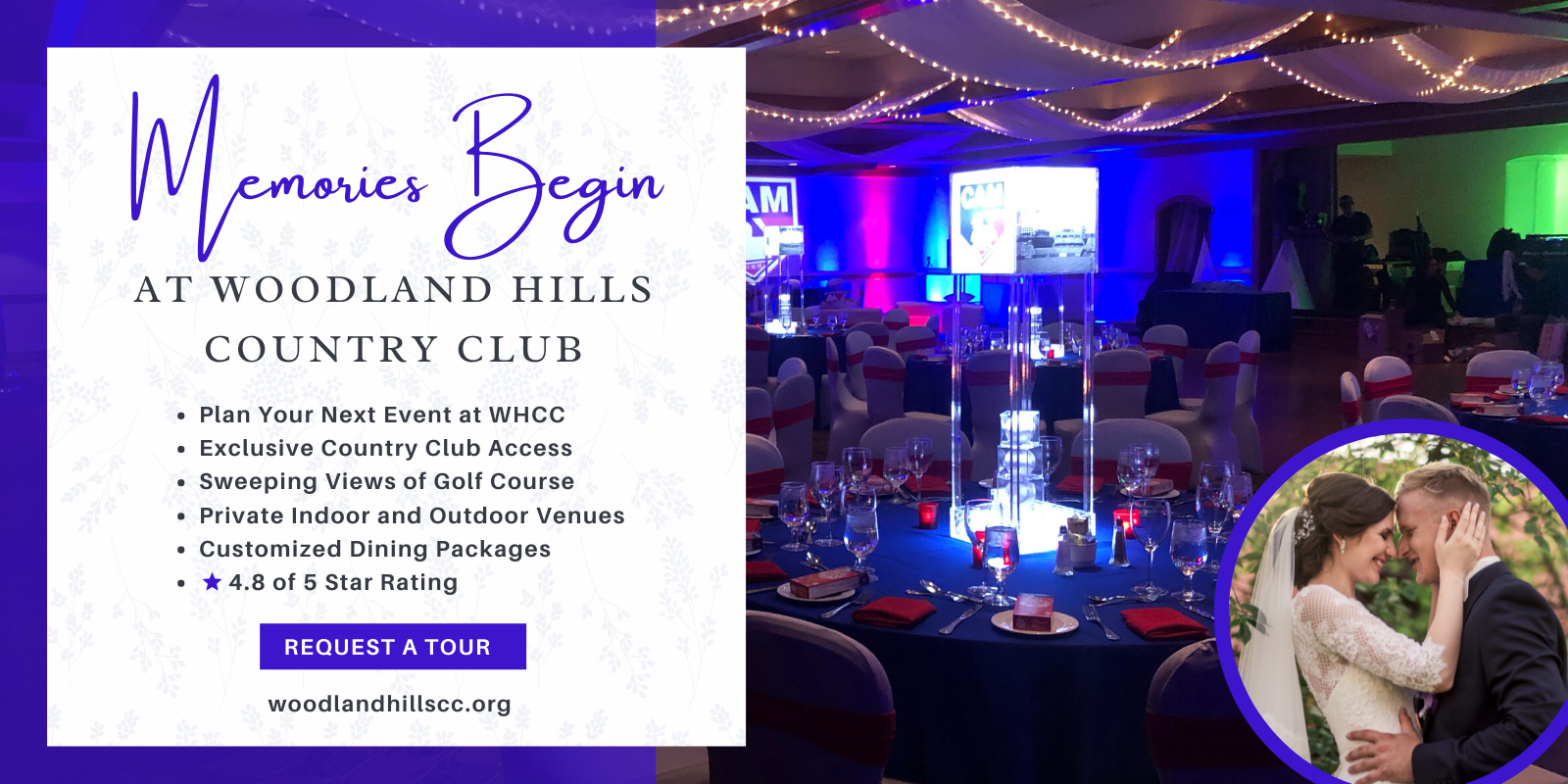 Thank you for your interest in the banquet and event services of Woodland Hills Country Club.
Our facility is able to accommodate all types of events, from small business meetings to extravagant weddings and Bar/Bat Mitzvahs. Our clubhouse offers great flexibility in the scheduling of your function. Our square foot Terrace ballroom, with its 1,000 square foot dance floor and spectacular granite-topped bar, is simply second to none!
We look forward to the opportunity of working closely with you to make your event a great success.
To learn more and schedule a tour, email Rebecca Bauman at [email protected]. Please include type of event, dates you're seeking, and anything you'd like to share about the event. The more details, the better. Email Rebecca today, or click here to submit an official inquiry.
Thank you for your interest!