Filming Location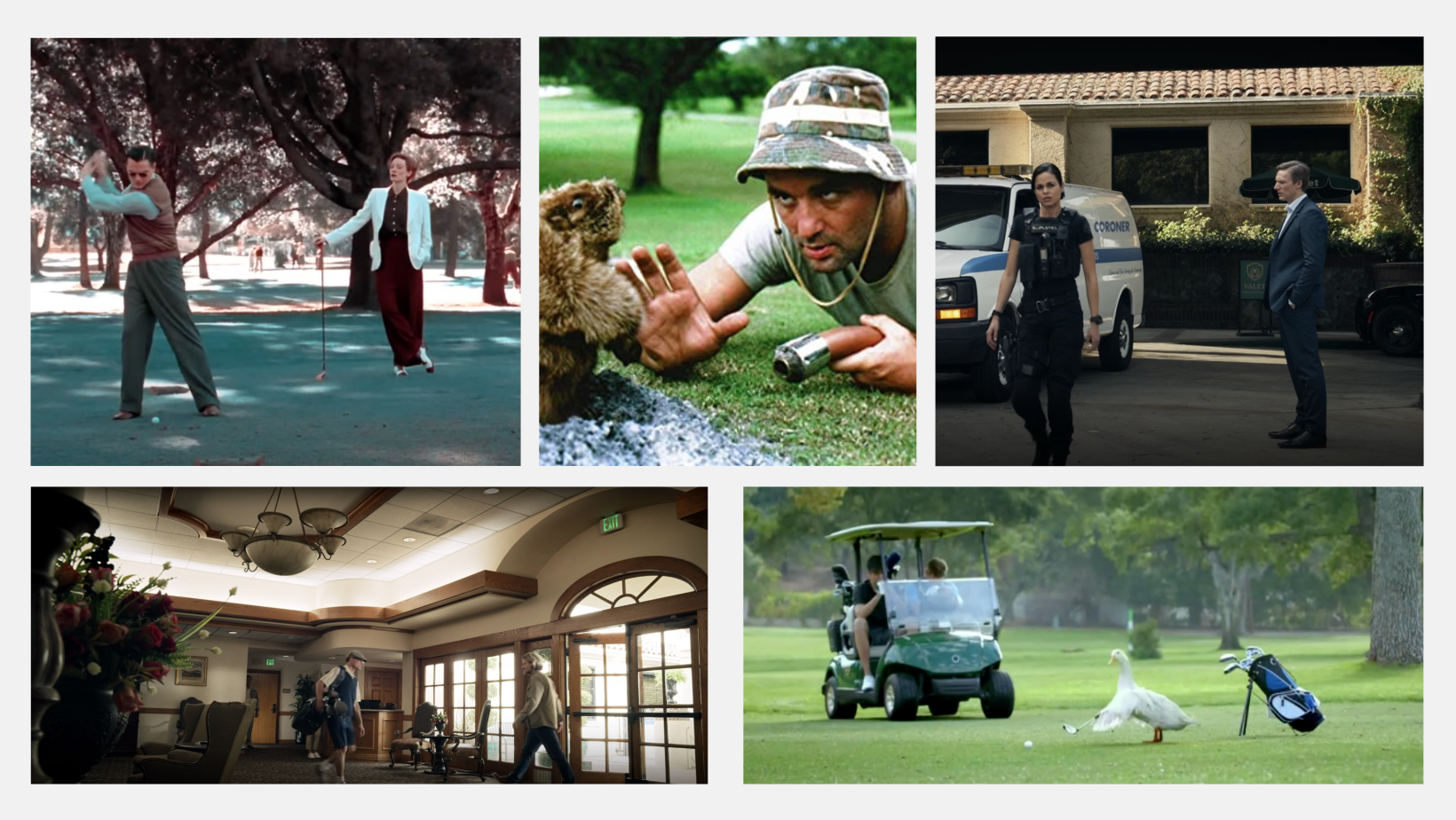 Be a part of the rich tradition of filming at Woodland Hills Country Club. Our club offers remarkable views, diverse terrains, numerous available sites, and flexibility. Located off the 101 freeway in Woodland Hills, our club is the perfect location for your next movie film, tv show, commercial, or special project.
Read below some of the notable movies, tv shows, and commercials that have filmed at Woodland Hills Country Club over the years. From the notorious gopher scenes in Caddyshack to the full interior club house scenes from CBS drama S.W.A.T., Woodland Hills Country Club can handle almost any type of project.
For more information and to tour our club, please complete the below questionnaire.
Notable Woodland Hills Country Club On-Site Filming
Caddyshack - Bill Murray (Gopher scenes)
Workday - Rory McIlroy, Billy Idol
GolfPass - Hally Leadbetter, Tisha Alyn
The Aviator - Leonardo DiCaprio, Cate Blanchett
Slice 1, Slice 2 - John Hitt
Curb Your Enthusiasm - Larry David
Entourage - Kevin Dillon, Jerry Ferrara, Adrian Grenier, Kevin Connolly
S.W.A.T. - Shawn Ryan, Shemar Moore
This is Us - Milo Ventimiglia
Real Husbands of Hollywood - Kevin Hart, Nick Cannon
NCIS Los Angeles - LL Cool J
Superstore - America Ferrera, Ben Feldman
Celebrity Golf - Sam Snead, Mickey Rooney
IBM Watson Commercial - Tom Watson
Chrysler Commercial - Snoop Dogg, Lee Iacocca
Aflac Insurance Commercial
Miller Brewing 100th Anniversary Commercial - John Madden, Rodney Dangerfield
Titleist/Foot Joy Commercial - David Duval, Jesper Parnevik, Davis Love
Yellow Pages Commercial – Billy Casper
Michelob Ultra Super Bowl Commercial – Jimmy Fallen, John Cena Brooks Koepka
William Murray Golf Clothing - Bill Murray and Brothers