Clinical Aesthetician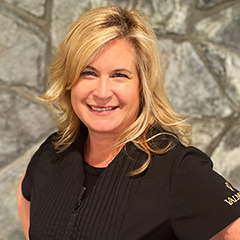 Phone: 818-613-9865
Email: [email protected]
Amy Chasko offers clients a highly personalized service that incorporates clinical expertise and product education. She uses the latest in skin technology by customizing anti-aging treatments that transform your skin, peels that are safe and effective and leave you looking radiant.
Amy has more than 20 years of experience in the beauty industry. She began her career as an Account Executive for cosmeceutical and medical skincare brands such as SkinCeuticals, Neostrata and Jan Marini. She helped launch other skincare brands such as MD. Moms, Circ-Cell and Airelle. She was an educational trainer for Derma-Med Solutions, ZO Obaji and assisted in working with a number of Doctor's offices and Estheticians in the Los Angeles area.
Amy gained extensive knowledge learning about multiple skin types and ingredients that can treat rare skincare conditions. As her career gained momentum, she obtained her esthetician license taking a hands-on role with clients. She trained at the reputable Kinara Spa, learning invaluable lessons from true experts and treating high-profile clients. Amy continued to focus on developing medical treatments which lead to four years at a prestigious Med Spa. She studied several skincare conditions (acne and pigmentation) perfecting her abilities in transforming skin and assisting with a safe and effective recovery methods.
As a parent of teenagers, Amy understand how important healthy skin can be to young adults. She developed an Acne treatment program that provides immediate results. She uses the best medical products that can treat severe acne issues.
She is extremely passionate about all things Skin, and in the age of product overload, she is your 'BeautyScout'. Her approach to healthy skin is simple. Provide excellent professional service, focus on great products and execute an implausible skin routine.
Love yourself and look your best with Amy!