Yoga instructor - NRG Health & Fitness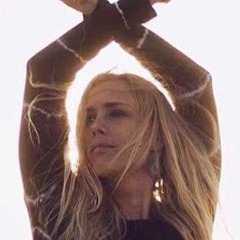 Email: [email protected]
Madeleine discovered her passion for yoga in 2004 when she was searching for a way to connect with her body and challenge herself physically. She completed her Power Yoga teacher training at Safe Sweden in Stockholm that same year, and since then, Madeleine has become a full-time yoga instructor, body worker, and wellness coach.
Madeleine's teaching experience is diverse, ranging from kids yoga to rehabilitation for teenagers to supporting adults in their pursuit of better health and well-being. Her mission is to help people improve their mental and physical health, and ultimately, to promote greater self-love and compassion for others.
Whether she's guiding students through a challenging yoga practice or providing individualized wellness coaching, Madeleine brings a wealth of knowledge and experience to her work. With her warm, supportive approach, she inspires and empowers her clients to cultivate a greater sense of balance, strength, and inner peace.