Chef Alfie Salvatierra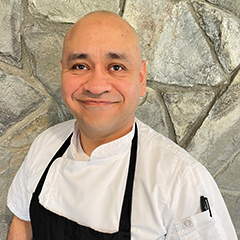 Alfie Salvatierra
Dining at Woodland Hills is under the capable direction of our Executive Chef Alfie Salvatierra. Chef Alfie began his tenure at Woodland Hills Country Club on November 26, 2021.

Executive Chef Alfie will work alongside Sous Chef David Cappon. Both come to Woodland Hills with tremendous success in the culinary world.

Executive Chef Alfie Salvatierra comes to Woodland Hills Country Club with a wide variety of culinary skills from all over the Los Angeles area. Raised here as the youngest sibling in a single-parent household, Alfie was taught to cook, clean, sew and generally take care of himself at an early age. He cooked for his family growing up until graduating from the California School of Culinary Arts in Pasadena in 1999 (now Le Cordon Bleu). Alfie has had the good fortune of working with great food mentors beginning in the late '90's with Wolfgang Puck at Spago and including Mike Ruiz at Bistro Verdu. More recently, Alfie spent five years working at J Nichols Kitchen in Marina Del Rey and was the opening chef at Cloverfield in Santa Monica, where he continued to focus on fresh, quality ingredients. He is excited to bring his expertise and love for Spanish flavor to our kitchen and provide singular, Westside-style dining experiences for our members in their home-away-from-home.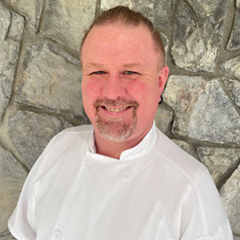 David Cappon
Sous Chef David Cappon brings Woodland Hills Country Club a tremendous passion for the kitchen. Raised in Mexico City, he graduated the Instituto Gastronomico Letty Gordon in 2000. Serving as Executive or Head Chef in several convention center and hotel settings, he developed his skills in banquet service for up to 5000 guests. He came to America in 2015 and has prepared everything from barbecue to vegan fare in his time here. Though his roots are in Mexico, he works as fluidly in French cuisine, and his pastries are as delicate and beautiful to the eye as to the tongue. He feels his role is to translate his love for his craft to the diner through his creations.
Alfie can be reached at [email protected]. David can be reached at [email protected].