Fitness Center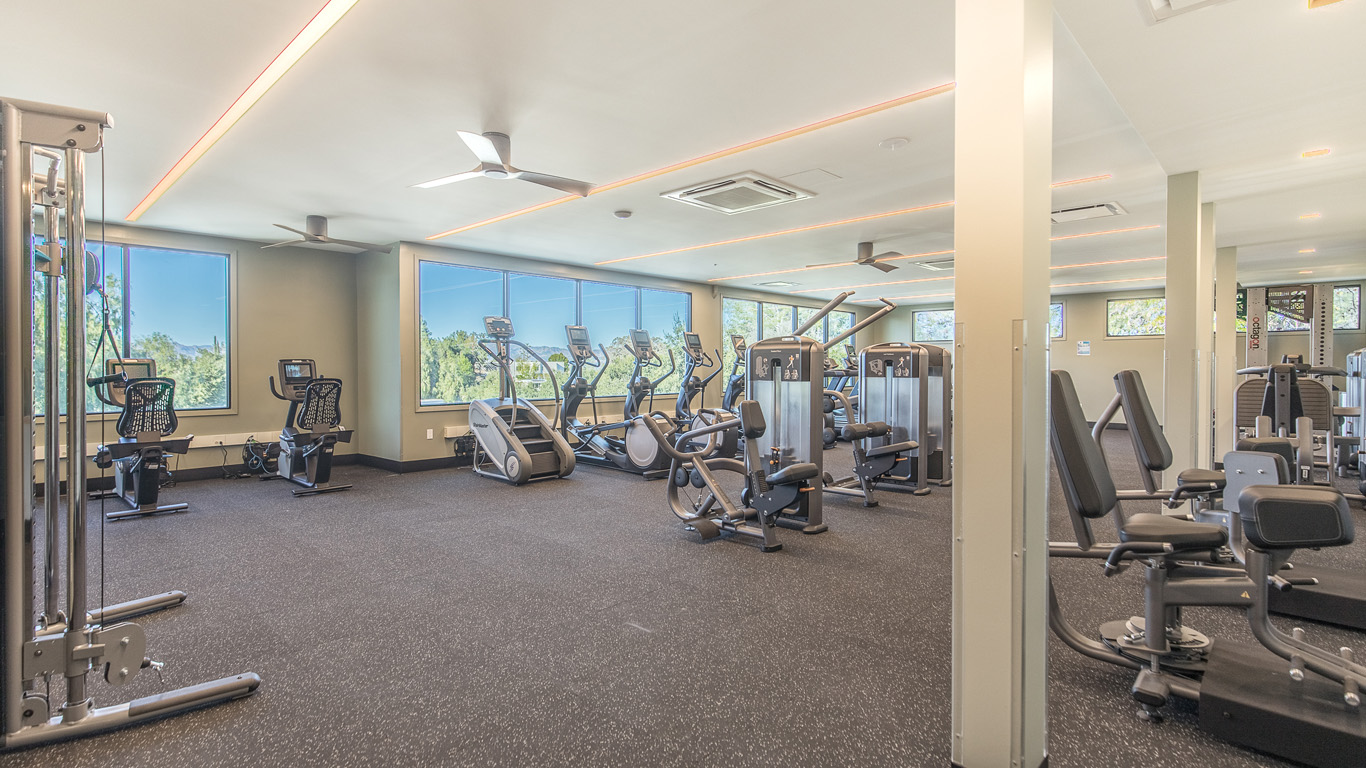 The Woodland Hills Country Club Fitness Center has been a main showcase for the club since its opening in 2020. The 2000-square foot Fitness Center at Woodland Hills Country Club offers boasts PRECOR, Octagon, an TRX equipment.

The Fitness Center at Woodland Hills Country Club offers a wide variety of state-of-the-art fitness equipment. We have a large cardio theatre along the main windows that overlook the outside of the clubhouse. Multiple treadmills, ellipticals, and stationary bikes spread throughout the large gymnasium.

The Fitness Center also features a large Octagon Escape training rig equipped with TRX straps and battling ropes. TRX, which stands for Total Body Resistance Exercise, is revolutionary workout method that uses your body weight and gravity as resistance to build strength, balance, coordination, flexibility, core and joint stability. Battling ropes can train, tone, and sculpt the entire body from legs, glutei, core, back, shoulders and arms.

Multiple PRECOR stations are scattered throughout the Fitness Center to focus and concentrate exercise on specific body parts. Free weights are also available for exercise use.

Private sessions are also available via personal trainers from our fitness vender, Out-Fit NRG.