Massage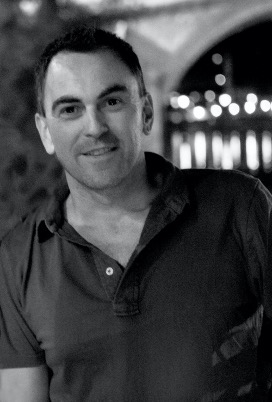 Woodland Hills Country Club offers members massages in a brand new massage room added to the clubhouse in 2020. As of July 3, 2021, Woodland Hills Country Club offers its members the opportunity to book massages from Masseuse "Sony Stevans," an experienced Licensed Massage Therapist.
Woodland Hills Country Club welcomes Masseuse "Sony" to the club in 2021. Sony is known for his intuitive natural ability to heal with his hands. Traveling the world, he has studied with revered Masters in the arts of traditional Eastern and Western healing modalities. As an energy practitioner, Sony bears attunement to Ajna Tibetan Healing, Sekhem, and Reiki energies. As a certified massage therapist, he specializes in rehabilitative therapies including; Deep Tissue, Orthopedic, Lymphatic Drainage, Aromatherapy, Reflexology, Acupressure, Trigger Point Therapy, Shiatsu, Cupping, Craniosacral Therapy (CST), Myofascial Release (MFR), Neuromuscular Therapy (NMT), Structural Integration (SI).

The club will offer the below types of massage packages:
60 Min Massage Therapy: $69
90 Min Massage Therapy: $99
5 Pack Massage Therapy (60 min): $299
Booking Information: To book massages, please contact Sony Stevans at 310-564-6009 or [email protected].
Massages Offered
Relaxing / Swedish Massage: A gentle type of massage that is ideal for people who may be new to massage, are sensitive to touch, or just want to fully relax, unwind, breathe, and melt away.
Therapeutic / Deep Tissue Massage: A firmer massage pressure to relieve tension from the deepest layers of muscles and connective tissues. A good option for people with a lot of muscle tension, aches, or chronic pain.
Rejuvenating / Sports Massage / Stretch Therapy: A good preventive option if you have a repetitive use injury to a muscle, such as what you may get from playing a sport. You may also use sports massage to increase flexibility, performance, and recovery. Additionally, the option is available if you would prefer to just incorporate stretching, instead of massage.

Personalized / Custom Treatment: A combination of all the modalities mentioned above, with additional techniques incorporated to facilitate optimal recovery and repair to your body based on your personal attributes, needs, and goals.

Mom To Be / Pre-Post Natal Care: Prenatal massage uses mild pressure similar to Swedish massage. Throughout all stages of your trimester, and especially after birth, massage can be safely facilitated to reduce body aches, stress, and ease muscle tension.

Healing Energy: Universal Energy is transmitted from practitioner to the client's subtle energy systems, cleansing and balancing every cell in their body, leaving them feeling calm, relaxed and deeply at peace with themselves and the world. The healing session is a beautiful, all-encompassing, transformational experience at the deepest soul level. The client leaves feeling inner peace with a profound connection to self and Higher Consciousness.
Questions: If you have questions about the services offered, please contact Sony Stevans or email [email protected] or call 310-570-5436.