Junior Golf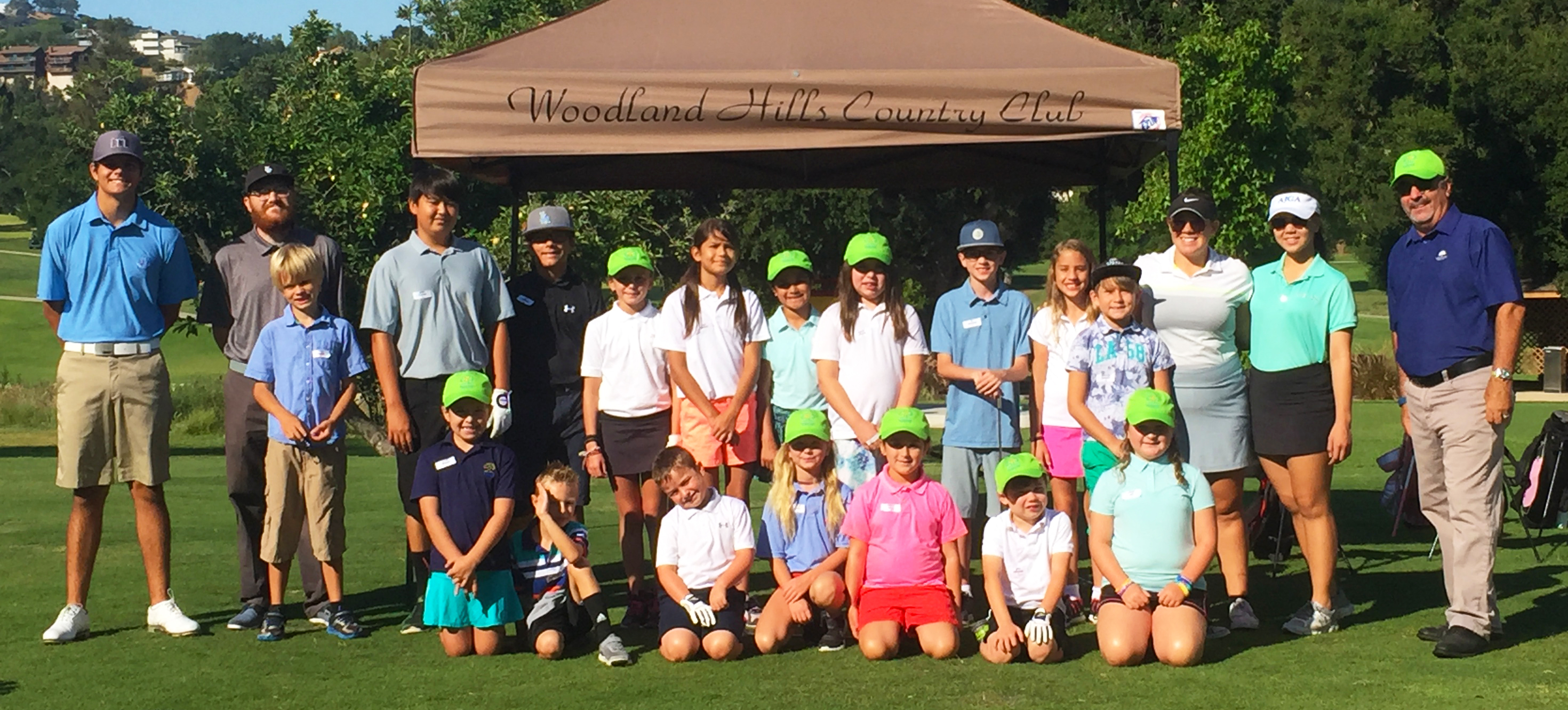 Woodland Hills Country Club is committed to growing the game of golf for the next generation of golfers and helping create memories that will last a lifetime. Woodland Hills is a welcoming environment for all junior golfers, whether they are just learning the game or perfecting their skills.

Woodland Hills offers a unique educational product beyond teaching just the physical skills associated with golf. Led by PGA and LPGA Professionals, Woodland Hills is designed to develop a complete golfer by providing valuable instruction on aspects of fundamentals, the full swing, short game, golf course management, personal character traits, and a love for the game. So, no matter your Junior Golfer's ability level, just beginning, or if they want to play competitively, we can meet their needs.

JUNIOR GOLF CLINICS:
Woodland Hills currently offers a junior clinic for all children on the third Saturday of the month at $15 per junior. The clinic runs from 1:30 p.m. to 3:00 p.m. every month. These lessons are designed to introduce your junior to the game of golf. Aside from etiquette and rules, the Junior Golf Clinic strives to teach junior golfers that golf is a healthy and life-long hobby. The lessons and skills learned on the course can be applied to everyday life (at home, school, and in inter-personal relationships).

PGA JUNIOR LEAGUE:
Woodland Hills is a part of the SCPGA California PGA Junior League, a group of local teams who play a series of games against each other, utilizing a nurturing and social scramble format. PGA and LPGA professionals exclusively serve as captains and create a welcoming environment for all that encourages skill and character development. The PGA Junior League is meant for ages 6-13 and those juniors who can complete nine (9) holes on their own. Practices take place at Woodland Hills on Wednesday afternoons from May through July. For more information and to sign up, please contact Daniel Barber at [email protected].

SUMMER CAMPS:
Woodland Hills Country Club offers two summer camps in July each year for ages 6-16. Each junior entry costs $250, and includes Instruction, lunch, and tee gifts. Camp registration takes place in May with registration in the golf shop.

FAMILY MEMBERSHIPS / GOLFING PRIVILEGES:
For Initial, Premier-House, Premier, and Premier Executive members, children under the age of 26 who live at home may play unlimited rounds with their parents without a fee (cart optional for an additional cost). For Lifestyle Plus members, junior golfers under the age of 18 accompanied by the LS+ member may pay a fee of $25 to play 18 holes (cart optional for an additional fee). The junior round will not go against the four rounds allocated to Lifestyle Plus members. Juniors may play two hours before sunset with their LS+ parent (Family Time) and not count as a round (cart optional for additional fee). Lifestyle juniors may play two hours prior to sunset with the LS parent once-a-week (cart optional for an additional fee).

FAMILY TIME:
Woodland Hills Country Club offers parents the chance to play golf with their juniors two hours before sunset (cart optional for an additional fee). The different levels are outlined above.

Woodland Hills Country Club is a fantastic place to spend time together as a family. Golf is a game for life! Many Juniors have graduated from the WHCC junior program to major University golf teams on full scholarships, and it is always a welcome homecoming at WHCC! Having kids participate in the Junior's Program brings added value and benefit to a Woodland Hills Country Club membership.