Junior Golf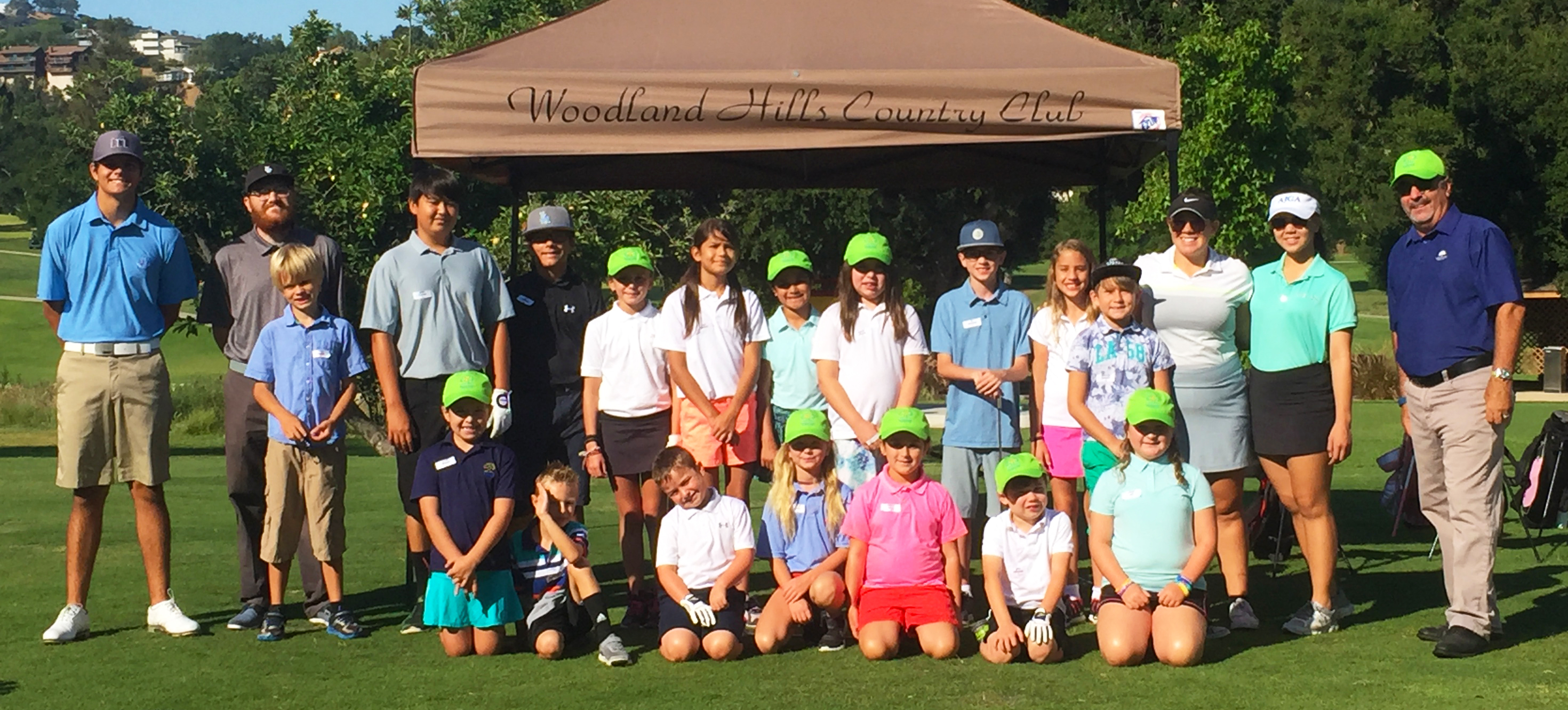 Are you looking for a welcoming environment where your junior golfer can learn and grow their skills while having fun and creating memories that will last a lifetime? Look no further than Woodland Hills Country Club, where we are dedicated to growing the game of golf for the next generation.

At Woodland Hills, our team of experienced professionals offers a unique educational program designed to develop a complete golfer. We provide valuable instruction on aspects of fundamentals, the full swing, short game, golf course management, personal character traits, and a love for the game. Whether your junior golfer is just beginning or wants to play competitively, we have the right program to meet their needs.

We offer a variety of instructional programs, including junior lessons, clinics, summer camps, and tournaments. From fine-tuning the practice routine to on-course instruction and strategy, our talented team of professionals will help your junior golfer achieve their personalized goals. Additionally, we offer family memberships and programs that provide the opportunity for parents and juniors to bond and play golf together.

At Woodland Hills, we believe that golf is more than just a game. It is a tool that can be applied to everyday life, including at home, school, and in interpersonal relationships. Join us for our Putts and Pizza event to kick-off our 2023 Junior Golf Program, or sign up for our Junior Club Championship to compete against other young golfers. With so many options available, Woodland Hills Country Club is the perfect place for your junior golfer to learn, grow, and have fun.
For Junior Golf information, please contact the golf shop at [email protected]. For membership questions, please download our membership brochure or contact Gregg Matalas at [email protected]. Times and details of events are subject to change.
Join our community today!
18-hole, 6400-yard, par-70 scenic and challenging golf course
Course designed by renowned architect William "Billy" Bell, Sr.
Four-hour pace of play
No advanced tee times; arrive and start golfing after check-in
Calendar of family events ranging from music concerts to holiday dinners
Full series of tournaments and member-guest events
Short game practice range with bunker; full-size putting green
Two (2) advanced TrackMan simulator bays for warm-up and extended practice
PGA and golf professionals on site for lessons and questions
Top-shelf dining, including renovated dining spaces along with outdoor patio seating
Live music and concert series, including annual Memorial Day BBQ and Concert
Brand new massage suite with discounted massages available to members
Discounted facial treatments inside our spa suite
Multiple exercise classes for members and their families
Diverse community with average age of 54 years old
Temperature-controlled wine storage unit for small monthly fee
Vibrant junior golf program with complimentary practices, clinics, lessons, and tournaments
Welcoming staff eager to fulfill the needs of our members
Brand new fitness center that includes brand-new, commercial-grade Precor equipment
Banquet, wedding, and event facilities for 30-300+ guests available
Filming location venue for multiple commercials, tv shows, and films
Gopher animatronic scenes from Caddyshack filmed at Woodland Hills Country Club
Complimentary shoe cleaning service for all members
And more!